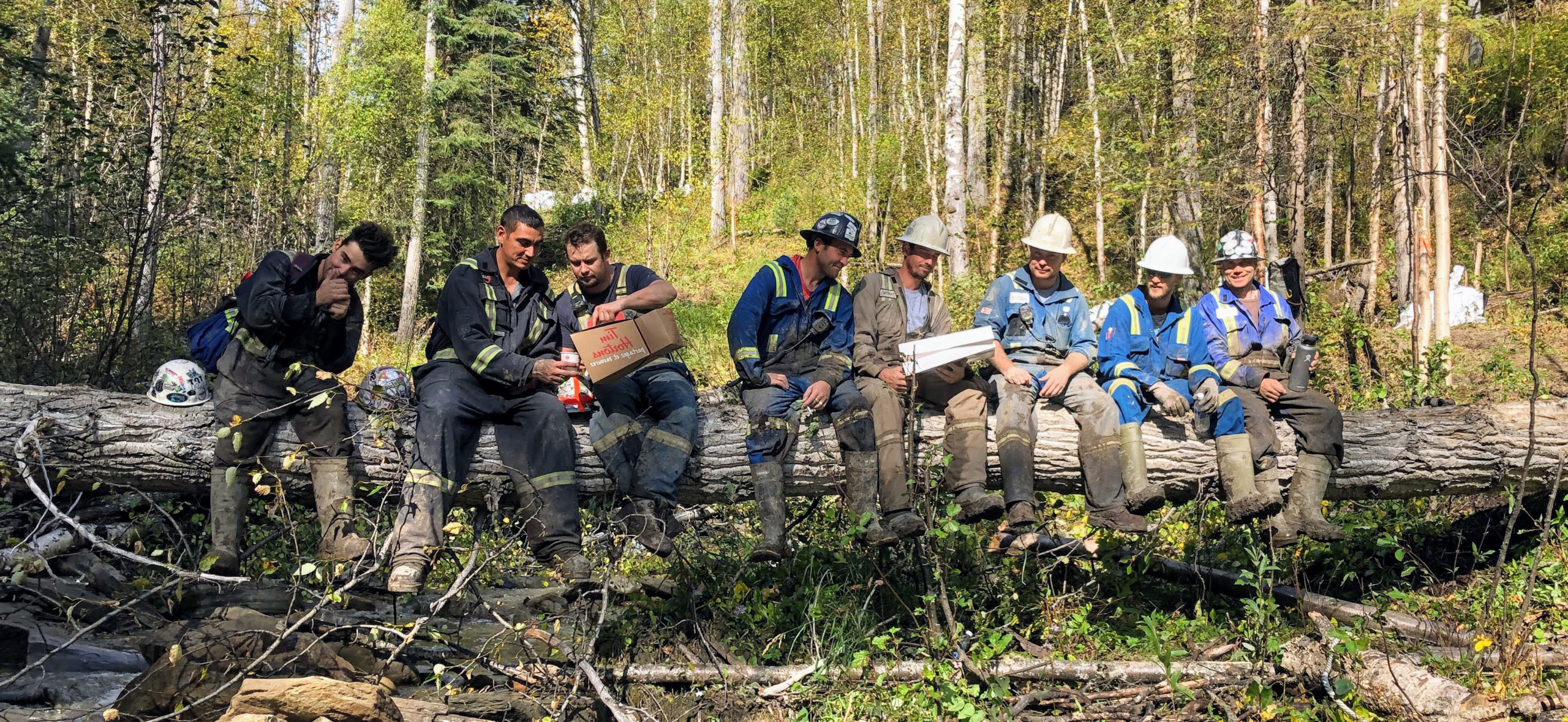 careers
Building a culture of inclusion, creativity, and high performance
Our vision is to create a place where our employees have the freedom, skills, and support to reach their full potential and make a meaningful impact. We are committed to employee growth and development, as well as building diverse, high-performing teams.
Watch our video
360 is always looking for talented people to join our team
360 is a leader in engineering and environmental innovation. We have forged a unique path since inception in 2015 to build a business full of talented, amazing industry professionals.
With a mission to Make it Simple for our clients, we always seek the best and brightest minds to help us on that path. We are a dynamic brand with a strong reputation for doing the right things and doing them well.
join the 360 team
Why work at 360?
We're proud of the team we've built at 360, and we're always looking for talented people to join us as we advance a diverse, equitable, and inclusive culture where employees know they are valued, and that their ideas and contributions matter. Read on to find out more about what we offer, and the exciting new opportunities to join our team.
No D*ckheads Allowed (N.D.A)
One of the most important initiatives that 360 takes to support the good mental health of its employees is making our workplace bully-free. The purpose of our N.D.A policy is to ensure that no one who works at 360 is treated badly by others, and that our work environment is positive, inclusive and gratifying.
Hybrid work schedule
360 has embraced a flexible and inclusive approach to work by implementing a formal hybrid work program for all office employees. This program empowers each employee to personalize their work week, ensuring optimal productivity and balance between their personal and professional lives. With this flexibility, we foster a strong sense of connection, accountability, and well-being within our teams.
Swayze Days
At 360, we believe in the importance of work-life balance and empowering our employees to prioritize their well-being. That's why we've implemented a flexible vacation policy known as "Swayze Days." Unlike traditional vacation policies, we don't restrict our employees to a specific number of days off per year. Instead, we encourage them to take the time they need to recharge. We want our employees to be empowered to manage their own schedules and workloads through collaboration with their fellow team members, which builds trust and accountability.
Benefits and GRSP Matching
Our comprehensive group benefits plan includes prescription coverage, dental care, and a wide range of extended health benefits such as physiotherapy, massage, and psychology. It also includes short and long-term disability insurance, life insurance, and critical illness coverage. In addition to group benefits, 360 offers eligible staff the option of joining the Group Retirement Savings Plan (GRSP).
The Mullet Bank
The Mullet Bank is 360's inclusive personal spending allowance. Unlike traditional health spending accounts that limit qualifying purchases, the Mullet Bank is an automatic quarterly payment that provides employees the flexibility to spend the funds on whatever they want. Each person knows what nourishes their own wellbeing, so why limit that?
An amazing company culture
The most important thing we can do as an organization is create a diverse, equitable, and inclusive culture where everyone feels welcomed and that their ideas and contributions matter. Inclusion means more than acceptance — it means belonging.
Our Culture
At 360, our culture is the foundation of our success. It's through our core values of excellence, physical safety, health and wellness, empowerment, trust, and candor that we not only achieve our business goals but also create a workplace where every individual can thrive and contribute to our shared success.
Our cultural commitment encourages and enables our team members to take ownership, make decisions, and contribute actively to 360's success while finding enjoyment in a positive and empowering environment.